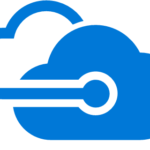 A friend of mine, who work in IT department was discussing with me about Azure and its usability, what are the different provider of the cloud environment, and about the different offering of the cloud. This discussion went long as there are multiple things that we have discussed, and this discussion leads me to believe that I should write a series of the blog post explaining these things.
I know there are multiple versions of these kinds of articles though I am encouraged to write my own version to see how well I can explain the concept. So, here is what I have come up:
Difference between On-Prem, Cloud and Hosted environment
Different cloud service offering like IaaS, DBaaS etc.
Different cloud service providers
Why one should go for cloud or not to go for cloud environment
Where you should learn cloud from
Starting next week every Tuesday there will be a blog post about the cloud, I assume you all will like it.